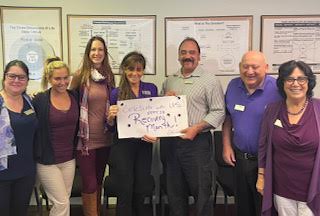 We are a group of certified and licensed professionals dedicated to your recovery. You will always be treated with respect and as a unique individual.
Cipriano and Johnson is a Patient Centered Facility  focusing on what is best for you.
Our recommendations and referrals are made with the goal of recovery in mind even if it means recommending a treatment model that we do not provide. We know that recovery is possible for everyone as we have been there and recovered ourselves.
Our experience, training, and dedication are aimed at coaching our clients into long-term and contented recovery, a recovery lifestyle NOT simply temporary abstinence.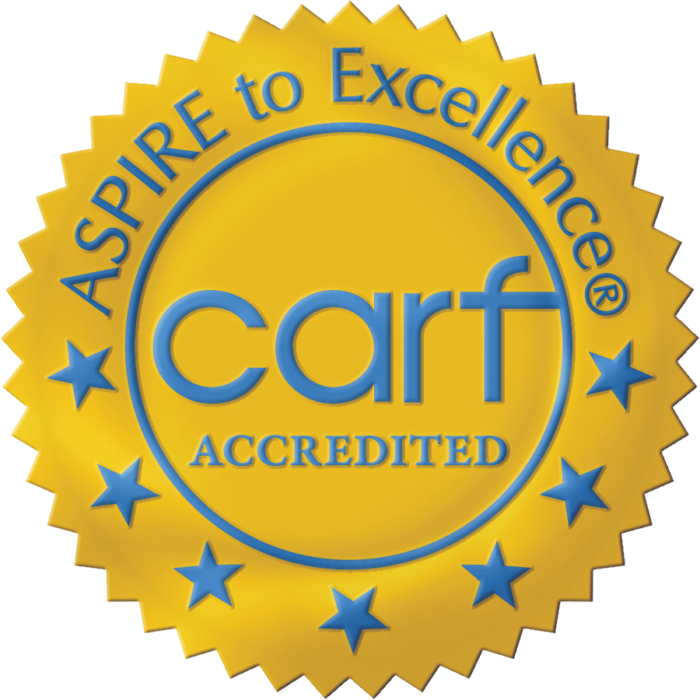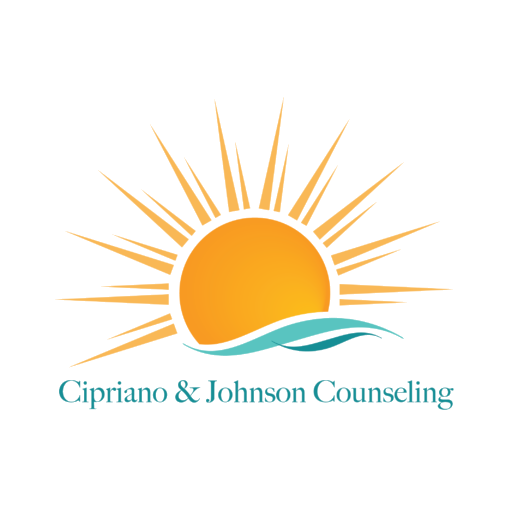 Ron Cipriano is the "Johnny Appleseed" of substance abuse IOP treatment in Jacksonville, FL. He has been instrumental in implementing the "Recovery Dynamics" treatment model in several well known Jacksonville drug and alcohol treatment organizations.
In 2001 he started with the intensive outpatient program (IOP) at Ten Broeck Hospital on Beach Blvd. Next came the IOP program at Wekiva Springs Center on Salisbury Rd where he also worked training counselors in the "Recovery Dynamics" treatment model. Ron is the only certified trainer in Recovery Dynamics in the Jacksonville area and has trained many counselors in how to utilize this treatment model. In 2003 he joined Breakthroughs Counseling off of San Jose and started their Intensive Outpatient Program.
In 2012, Ron partnered with a long-time friend, Stephen Johnson, who specializes in adolescent counseling to form Ron Cipriano & Associates Counseling. For more information on our Treatment Philosophy, click here.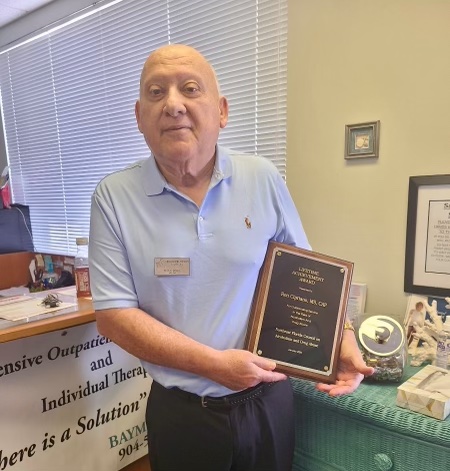 Ron Cipriano MS, CAP
Ron has more than 30 years of experience in substance abuse counseling. He has a Masters Level CAP (Certified Addictions Professional). Ron has seen more than 30,000 patients in the Jacksonville area. He is one of the most experienced addiction counselors in Jacksonville. He also started Intensive Outpatient Program (IOP) in some of the best treatment facilities in Jacksonville and is known as the "Johnny Appleseed" of local IOP programs. Some of Ron's specialties include individual and group addictions counseling, drug replacement therapy, counselor instructor and trainer in the Recovery Dynamics treatment model, court ordered DUI evaluation and out of state DUI evaluations.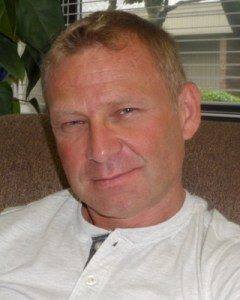 Stephen Johnson MS, CAP, LMHC
Stephen has more than 26 years of experience with substance abuse and mental health. He is a Licensed Mental Health Counselor (LMHC) and a Master's Level CAP (Certified Addictions Professional). Stephen specializes in adult IOP, outpatient counseling, mental health counseling, crisis intervention, and dual diagnosis.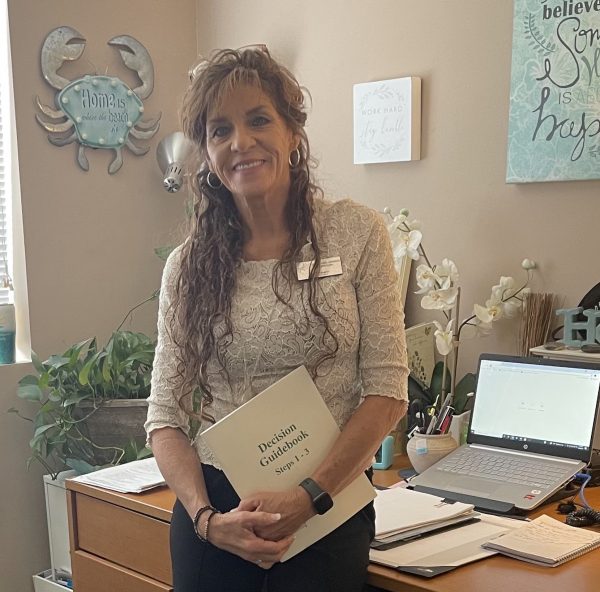 Terri Gnann PhD
Terri is an Addiction Specialist, Adult Outpatient Therapy, facilitator of Gender Specific Women's groups and has over 15 years of experience in the substance abuse field.
Terri facilitates the Gender-Specific Women's Program for Cipriano and Johnson's night Program and has over 20 years of experience working with women.
Currently, she is working on her dissertation to address research in addictive medicine. She is also an active member of the 12 Step Recovery Program. She is also a former President of NFCADA and an active member in Drug-Free Duval, editor of local recovery magazine, Recovery Advocate. Terri is an active member of RCO, a local advocate for Jacksonville, Florida.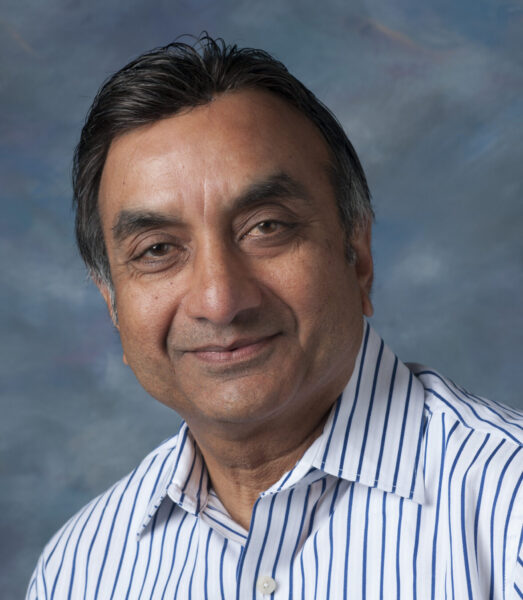 Amit Vijapura, MD, Board Certified Psychiatrist
Board Certified Psychiatrist
Diplomate, American Board of Addiction Medicine (ABAM)
Since completing his residency training at Mount Sinai Health Systems, Dr. Amit Vijapura has been practicing as a Board-certified psychiatrist at this location since 1991. He has additional expertise in Addiction Medicine and has been at the forefront in the development and testing of novel delivery systems of buprenorphine for the treatment of opioid addiction.  He has stayed well-connected with the local community though his role as President of the Jacksonville Psychiatric Society since 2012.
In addition to his clinical practice, Dr. Vijapura has been actively involved as a principal investigator for over 30 clinical trials for the development of novel therapies to help patients struggling with mental illness and addiction. Simultaneously, Dr. Vijapura has made significant contributions to several advisory boards focusing on drug development and disease state education at the national level.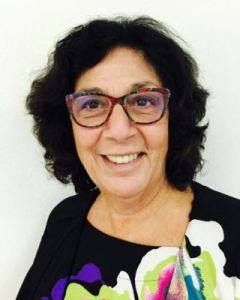 Teresa Halderman LCSW
Twenty years ago I was given the opportunity to turn my life around with the help of trained addiction professionals in a long term residential treatment program.
In response to being given this advantage, I became a Licensed Clinical Social Worker and I have dedicated my life to providing addiction and mental health services to those struggling with these issues. I bring my own experience, strength, and hope coupled with solid clinical knowledge and expertise from 20 years of practice in various settings.
I have a firm foundation in 12 step philosophy and
treatment but realize that other approaches are just as valid. I use a variety of clinical interventions with a focus on Mindfulness skills and other evidence-based approaches such as Cognitive Behavioral and Solution-focused therapy to assist my clients in creating the happiness and health they seek free of addiction and disruptive mental health symptoms.
I am a member of a team of licensed experienced therapists with many years of success in the field of addictions and mental illness who support each other and collaborate in our efforts to help those who seek our services.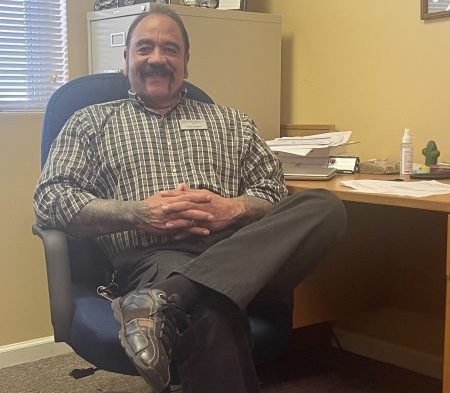 Eddie Figueroa Drug & Alcohol Counselor, ICADC, CSAC (Bilingual)
Eddie has over 22 years as a counselor in the addiction field doing IOP groups. Eddie facilitates IOP Monday through Friday Co-Ed groups that meet daily. I have worked successfully with youth and adults in Residential and Correctional Facilities and with MAT.
Eddie Figueroa is bilingual, which opens the doors to the Spanish Community in Jacksonville. Eddie has been a  "CADC III" in Wisconsin, and is in the process of getting certified in CAC/CAP within the state of Florida.
"I have work with a very diverse community over the years, allowing me to gain multicultural experience in my many years as a counselor. I am a member of a team of licensed experienced therapists with many years of success in the field of addictions and mental illness who support each other and collaborate in our efforts to help those who seek our services."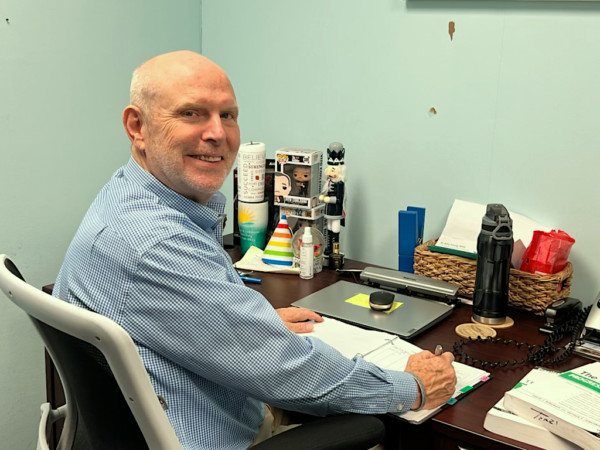 Paul J. Birnbaum
Therapist / Counselor – Paul is a Jacksonville Beach resident, that has been with Cipriano and Johnson since June. Paul is married with two grown daughters, and is in the process of completing his "CAP" and degree in mental health.
Paul has a passion for helping people.  After 20 years in in the logistics field, he is pursuing his dream of working with others in the field of addiction and recovery.  He is excited about working with Cipriano & Johnson because it is so effective.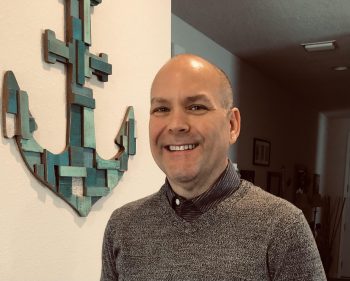 Jason Vida, BA Addiction Counselor, BA, CRSS
Jason Vida is an Addiction Counselor and has been volunteering in the recovery community for over 10 years while maintaining a clean lifestyle for over 15 years and is in the process of completing his "CAC/CAP."
Prior to joining treatment program as an addiction counselor, Jason was an education specialist and communication manager for one of the largest Exclusive General Agencies for Blue Cross and Blue Shield of Illinois, Oklahoma, Texas and New Mexico.
He has remained clean for over 15 years through his active involvement with the self-help community and remains committed to helping people who continue to suffer from the disease of addiction.
Jason earned a Bachelor of Arts degree in Communication from The University of Toledo.  He is a Certified Recovery Support Specialist (CRSS) in Florida and holds insurance licenses in multiple states and certified with Health and Human Services (HHS) and Centers for Medicare and Medicaid Services (CMS).
Natalie Owen
Office & Billing Manager – Natalie is a Jacksonville Beach native and has been with Cipriano and Johnson for over seven years.  She was educated in the field of medical billing and insurance, but has a passion for working in the addiction field being in long term recovery, herself. She is responsible for keeping our office running smoothly and overseeing aspects of our administrative support. Her job can ranges widely in duties and responsibilities, from billing, dealing with insurance companies.  Her goal is to help clients in getting the coverage and support they need in order to get the treatment they need.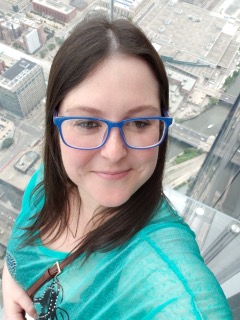 Patricia Mazza
Patricia recently joined Cipriano and Johnson in 2020.  Patricia is originally from Brazil, working as a teacher and then moved into the medical insurance field for the last two years.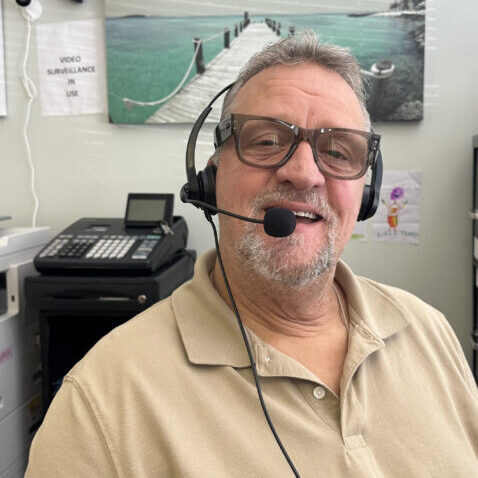 Dennis Halderman
Front Desk Administrative Assistant, Dennis, joined Cipriano and Johnson in September of 2023.  Dennis is one of the administrative assistants and also handles medical insurance.