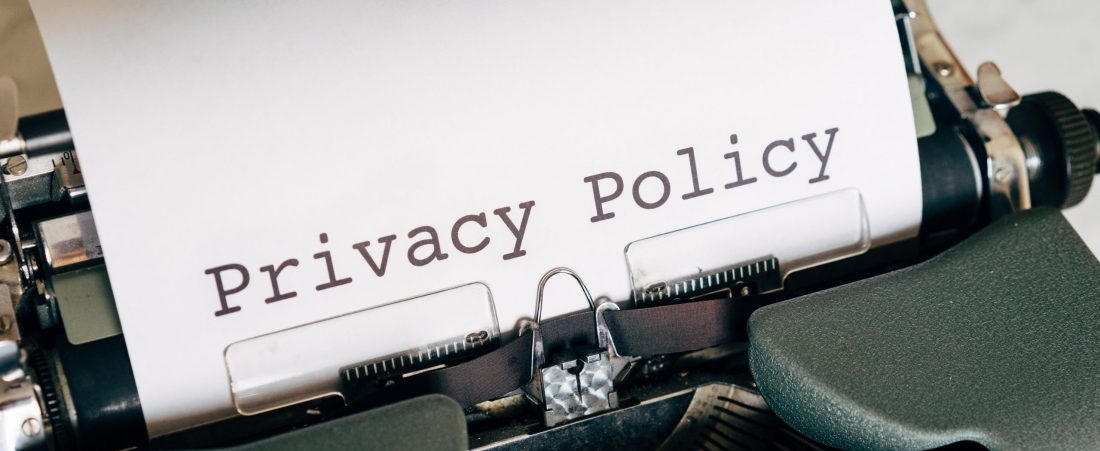 Privacy Policy
The privacy of our visitors and customers is of significant importance to us. This privacy policy (the "Privacy Policy") of Ron Cipriano and Associates Counseling, LLC (Cipriano and Johnson Counseling) is intended to inform you of our policies and practices regarding the collection, use and disclosure of any personal information we obtain about you based upon your use of our website, products and/or services. This privacy policy will refer to Cipriano and Johnson Counseling as we, our, and/or us.
User Content – By visiting our website or using our products or services, you agree to the terms of this Privacy Policy.  You expressly consent to the processing of your Personal Information according to this Privacy Policy. We are dedicated to protecting your privacy and recognize the importance of protecting the intimate information collected about visitors to our site, in particular information that is capable of identifying an individual.
Collection of Personal Information – The Personal Information we gather from you helps us learn about our clients and potential clients. We use this information to better tailor the features, performance and support of our solutions, products and services, and to contact you.
Personal Information You Provide to Us – We collect Personal Information that you submit to us voluntarily. The Personal Information we collect includes, but is not limited to, your name, mailing address, web address, telephone number, e-mail address, and information contained in any e-mail or other communication you send to us or information you give to us in any other way. This information is collected from your conversations with our counselors or submission of responses to our online questionnaire or written requests for information that is used to respond to inquiries and forward information to you. Dissemination of your information may only be made if required by law or to protect our legal rights.
Personal Information Collected via Technology – As you navigate our website, certain passive information may also be collected, including your Internet Protocol address, browser type, and operating system. We may also use cookies, a small file stored by your web browser on your computer, and navigational data like Uniform Resource Locators (URLs) to gather information regarding the date and time of your visit and the solutions and information for which you searched and viewed. This type of information is collected to make our solutions and services more useful to you by understanding what pages you click on during your visit to our websites. Such information will allow us to improve and personalize your experience. Accepting cookies through your web browser is your personal choice. You can set your browser to disable cookies.  However, if you choose not to accept cookies, we may not be able to provide you with as good of an experience as one that is specifically tailored to your needs by utilizing the cookie.
Use and Disclosure of Information- In general, Personal Information you submit to us is used either to respond to requests that you make or to facilitate your request for a counselor to reach out to you so we can assist you.
Opt Out- At any time a user may opt out from receiving future communications from Cipriano and Johnson Counseling by following the instructions contained in this website or in future communications. Users may modify and correct their information through a written request sent to Cipriano and Johnson Counseling at [email protected] with the subject 'opt-out'
Your Choices Regarding Your Personal Information – Should you decide to stop receiving future communications from us, you will have the opportunity to "opt-out" by following the unsubscribe instructions provided in this website or in future communications. If you have any questions about this Privacy Policy, wish to modify and correct information or at any time you wish to subscribe to any communications from us, you may do so by contacting us at [email protected]
Links to Other Sites – Our provision of a link to any other website or location is for your convenience and does not signify our endorsement of such other website or location or its contents. We have no control over, do not review, and cannot be responsible for these outside websites or their content. Please be aware that the terms of our Privacy Policy do not apply to these outside websites.
Security – We use reasonable measures to maintain the security of your Personal Information. Even so, technical mistakes are possible. However, no company, including us, can fully eliminate security risks associated with Personal Information.
Privacy Policy Updates – This Privacy Policy is subject to occasional revision, and if we make any changes in the way we use your Personal Information, we shall notify you by posting an updated Private Policy on our website. If you object to any such changes, you must cease using our website, products and/or services. Continued use of our website, products and/or services following notice of any such changes shall indicate your acknowledgment of such changes and agreement to be bound by such changes.
Who we are
Suggested text: Our website address is: https://ciprianocounseling.com
Comments
We do not allow users to leave comments.
When visitors leave comments on the site we collect the data shown in the comments form, and also the visitor's IP address and browser user agent string to help spam detection.
Media
If you upload images to the website, you should avoid uploading images with embedded location data (EXIF GPS) included. Visitors to the website can download and extract any location data from images on the website.
Cookies
Suggested text: If you leave a comment on our site you may opt-in to saving your name, email address and website in cookies. These are for your convenience so that you do not have to fill in your details again when you leave another comment. These cookies will last for one year.
If you visit our login page, we will set a temporary cookie to determine if your browser accepts cookies. This cookie contains no personal data and is discarded when you close your browser.