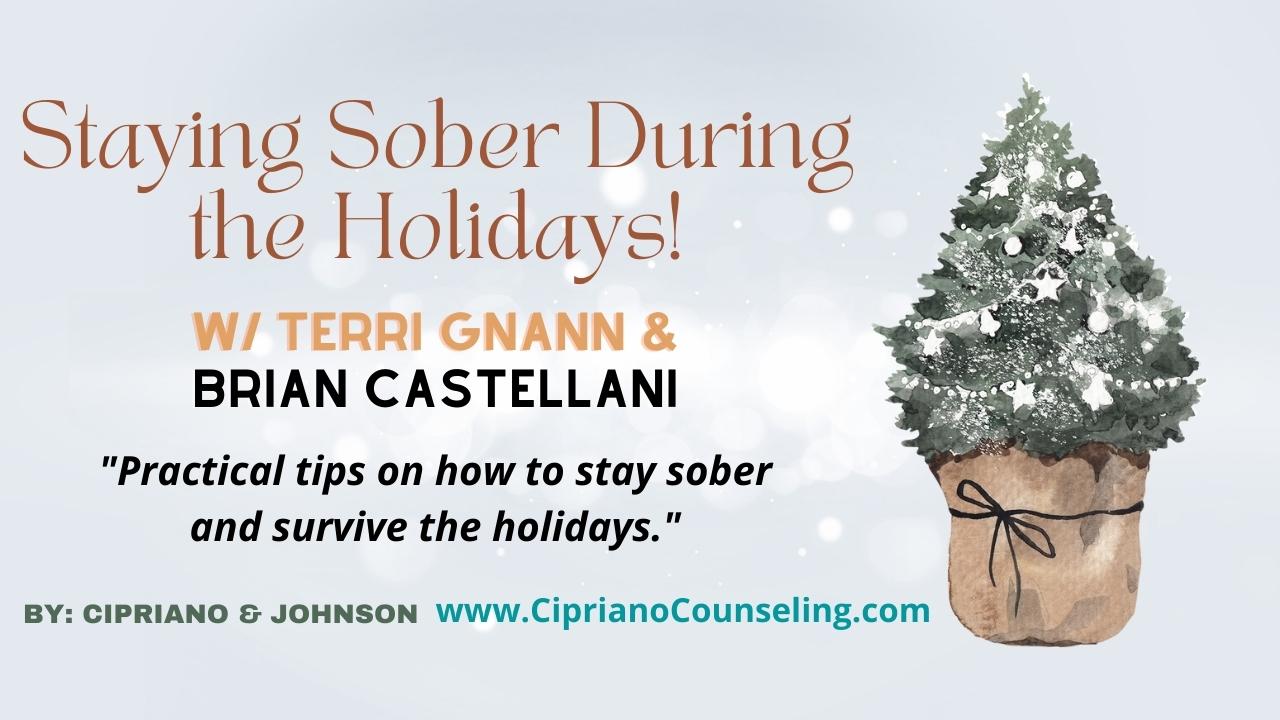 Recovery Talks Episode 3, Vol 1 – Surviving the Holidays
Practical tips on how to stay sober and survive the holidays with Terri Gnann & Brian Castellani.
Cipriano and Johnson Counseling offers a full range of substance abuse, alcohol and drug addiction treatment services. We use the Recovery Dynamics treatment model that is designed to follow the program of recovery found in Alcoholics Anonymous. The Recovery Dynamics treatment model was developed by Joe McQuany who was the "Joe" in the "Joe and Charlie Big Book Workshop". For more than 40 years Joe devoted himself to helping others to discover the joys of recovery through the program found in the original Twelve Steps.